Retirement Communities in Mexico A New Concept Becomes a Reality.
Contact An Agent
 A New Concept Becomes a Reality!!!
The financial crash has highlighted the great need for housing for the growing market of retirees. We have learned that this is not just a vocational market. "The tourist who arrives in Mexico, the vast majority have previously visited our country". Consequently when the time comes to choose a place to retire, Mexico has become one of the ideal locations to retire.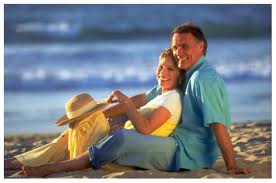 This segment is different; their stay is prolonged, with constant consumption, lives and shares his/her professional knowledge with the community.
After the financial crisis in the United States, the market for retirees or baby boomers also stopped buying homes or renting vacation properties, its economy suffered a major setback. Therefore, it is time to structure a new operating system to provide the best services to facilitate constructive changes, easier handicap access to buildings and healthcare services at prices no higher than $ 2,000 USD per square meter.
Planning communities
The retirement community requires many services, from veterinary and pet boutiques, small boat rentals to enjoy the sea, good quality health care services and the facilities must meet the necessary requirements needed for senior residents. It will be a big challenge that we have to develop, and it must be under the lead of Mexican Investors.
Mexico No.1 as a retirement destination
According to the Global Retirement Index, conducted by International Living, "baby boomers" place our country as the number one destination to retire.
Despite insecurity alerts against Mexico, most of the Mexican cities offer besides good weather, low prices in health services and especially because of its close proximity with the California's Border.
Our country is ideal for those who want to escape the cold weather and have health care services, and to have an independent spirit, enjoying being part of the community activities and events, helping on altruistic events, politic and cultural  participation. This sector "Baby Boomers" have left their mark on our country forever for that lets welcome them the best possible way. Mexico is your home.