Commercialization and stages process
Commercialization Stages Process
Puerto Vallarta at Bahia de Banderas
1. Prior to begin the commercialization:
a) Legal Analysis:  We review all documentation to make sure that the property is in correct order and that there is no pending paper in order to avoid setbacks that could complicate the sale.
b) Fiscal Analysis: Verify the tax effect of the sale and inform of the approximate amount to pay as income tax even if you are under the possibilities to waive this tax.
c) Commercial Analysis: We make an analysis of the commercial value based on the Law of Supply and Demand to determine the precise optimal Price for the sale or rent of the property.
 2. Promotional Stages:
We count with publicity that facilitates for potential customers to contact us.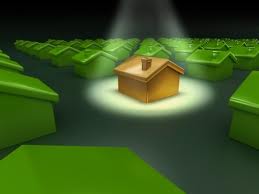 Price your property according to current market conditions.
Placement of For Sale Sign
Publicity on the surrounding area.
Suggest & assist with changes that will make your property more saleable
Arrange for professional photo & virtual tour shoot
Preparation of detailed package containing all pertinent property information for distribution.
Introduction to & promotion of your property among the more than 500 agencies in Puerto Vallarta and surrounding area.
Hosting Open Houses if deemed necessary
Letters and banners aimed to a specific sector.
Management of a large client database.
Property info & photos placed on Multilist system
Online publicity through our webpage www.BahiaRealtyVallarta.com
Publicidad en Europa a través de www.mexicopropertynvest.com
Property info/photos/virtual tours placed on our personal website & several other websites and area Realtors through broadcast email submission & distribution.
Keep you informed regarding changing market conditions.
Ensure easy accessibility to all Realtors & Qualified Buyers.
Ongoing emailing, phone calls, faxes etc. to prospective Buyers & Realtors.
3. Prospects Attention: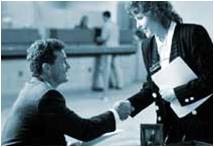 We count with a full time staff, already trained to provide information.  We Pre-qualified all prospective buyers to avoid unnecessary inconvenience, also for your safety always accompanies every prospect who visits your property. Also we will follow up with Realtors who have shown your property to get comment to better market your property and communicate feedback and all marketing results to YOU on a regular basis.
4. Follow-up Negotiations:
You can count with all of our effort and professional training in order to obtain from the prospect buyer the best possible offer for sale or rental of the property in writing. We will represent you on Presentation and Negotiation of all Offers
 5. Closing Procedures,
We will Handle, follow up and keep you informed about any Contracts …Once the proposed offer of Sale or Rent is accepted and negotiated all of the details of the operation, then we will proceed to make the contract of Promise to Purchase or Rental of the property In the case of being a Rental operation we shall also help with the process of the respective bond or the investigation of the tenant and the guarantor.
We coordinate and give a follow up to the notary process to try to speed up the necessary arrangements for the deed process. Assisting you in the completion and possession process including transfer of keys only after confirmation of completion of deal from your lawyer/notary.