Puerto Vallarta weather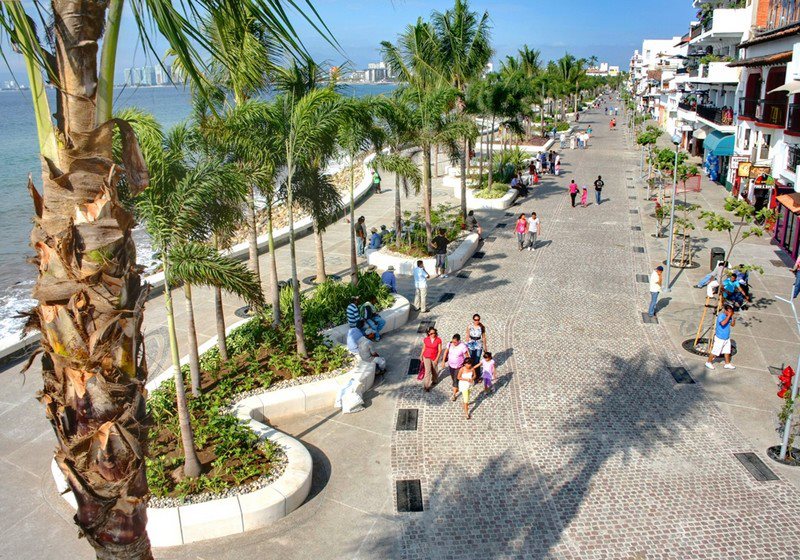 Puerto Vallarta's weather can be the perfect one to enjoy an unforgettable vacations. During the day in winter, temperatures could be in the low 80's, Puerto Vallarta is astonishingly nice boasting 322 days of sunshine each year, with warm and sunny days and cool and comfortable nighttime temperatures ranging from the 60-70° F.
Due to its location and geographical characteristics, this beautiful vocational resort is protected by the Bay of Banderas, gives to Puerto Vallarta an excellent climate for either vacationing or year-round living.
Spring, which runs from March to May, is a warm climate with moderate temperatures. The climate is perfect, the city quiet and romantic and the sky a perfect shade of blue Summertime, from June to October, is Vallarta's rainy season with temperatures ranging from the mid 80's to low 90's. Sure it's warm, but afternoon rain showers cool things off and the delightful ocean is just steps away. Summer. However, the rains refresh and regulate the climate.
There are phenomenal thunder and lightning displays during the summer, mostly in September. During the day, the warm summer sun shines allowing for daytime activities. Then, in the late afternoon and evening, the cumulus clouds roll in from the mountains and over the sea for a warm rainfall that sometimes lasts till morning. The Sierra Madre mountains are rejuvenated and teeming with life during these summer rains, which make the mountains sparkle a lush emerald green from the vine cover. For bird lovers, summer brings an abundance of species that fill the skies with birdsong and are quite a beautiful spectacle to see while they satiate their appetite on the plentiful variety of insects and butterflies.
From November to January, theclimate is warm with moderate temperatures ranging from an average of 22°C to 25°C, or 72°F to 77°F. There is often a gentle breeze that blows in from the Pacific Ocean across Banderas Bay, one of the world´s largest in the country. The rivers are at their best during the autumn months.